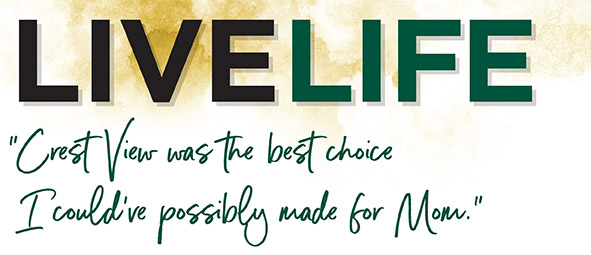 Rosemary helped make several decisions about her mother's care as dementia gradually changed mom's life from age 80 to 97. One of her best decisions, Rosemary says, was to relocate mom to memory care with Crest View Senior Communities.
"The biggest thing is the staff," Rosemary says. "They feel a sense of honor and privilege to help people at this stage of their life." Mom was surrounded by attentive people with loving attitudes. That extended to family members, too, who staff warmly greeted at every visit.
Her mother was nocturnal. Up most of the night. Beyond protecting the sleep of others, staff didn't restrict her movement. "Crest View staff joined her where she was in her mind, in her journey." Let us help you and your loved one on the journey. You're not alone.
Call us today to set up a personal tour. From independent apartments and assisted living to memory care, care suites and skilled nursing, Crest View Senior Communities are a best choice.

Crest View Senior Community at Blaine offers an exercise class every weekday. Many seniors find they're getting more movement now that they did living in their own homes.
Jackie exercises four days each week. Why?
"Because it's available, and it's good for your brain and everything else," Jackie says.
Personal trainer Julie helps them work on posture. Staffer Holly plays rock and roll music to get them moving. Volunteer Patty leads them in chair dancing.
Before moving to Crest View, Dorothy loved line dancing. Ardis was a member of a local gym for women. Others walked a lot. Today, they value the exercise options, as well as the other activities offered at Crest View.
They enjoy the fellowship around the fireplace after exercise class, too.
Lois and Betty chuckle about bingo. Betty has never played. "People think that's what we do in a senior community. Ha!" says Lois.
Take a tour of Crest View Senior Communities in Blaine or Columbia Heights and see for yourself. 

Meet Mary Ann. She moved into The Boulevard, a Crest View Senior Community for independent living, when she was in her late 60s, about 10 years ago.
Her 94-year-old mother moved a month before into Royce Place, a Crest View Senior Community for assisted living. A change in the mother's health required more care and she moved to Crest View's Lutheran Home. Mary Ann was able to visit constantly and manage her mother's care because all three buildings were connected, on the same Columbia Heights campus.
In 2016, it was Mary Ann who needed help. In pain, she called nursing staff on campus. They brought a portable x-ray machine to her apartment. Yes, something was wrong, and they urged her to go to the emergency room. Within hours, she was in surgery and then on to full recovery.
Today, Mary Ann has a common health issue that requires monitoring. Her family can rest assured knowing Crest View staff checks on Mary Ann every morning and every night. "It's a good system," Mary Ann says of the optional program, a check she flips outside of her door first thing every day.
Mary Ann enjoys the freedom of living at Crest View. She never goes outside when the weather is foul. She doesn't need to.
She rises early to catch up on emails. She roams around to touch base with folks. She visits people at the skilled care facility. She goes to church with Pastor Bob in her building.
"Once in a while I go down for lunch if they have sloppy joes, or taco salad or brats," Mary Ann says. "That's the stuff I won't have in my apartment…So I still get a taste. I go down to the 10:00 and 2:00 coffees to catch up on gossip," she says with a laugh.
In between, she retires to her apartment, with walls a lovely shade of green she selected, and watches her soap operas.
Are you wondering what living life can be like for you or a loved one? Call us to schedule a personal tour.

The Caterpillar Project took flight Saturday, Aug. 4, 2018 at Crest View Senior Communities in Columbia Heights with the release of about 40 butterflies raised by seniors with the help of three college-aged young people.
The idea took root last year at the Minnesota State Fair. Kinsey Philips, a University of Minnesota student, worked in the butterfly house. "People were mesmerized by metamorphosis," Philips said. All ages stopped and enjoyed, which got Philips thinking.
Two fellow students, Thomas Paget and Jason Sakizadeh, joined her to form the Caterpillar Project. Crest View Senior Communities in Columbia Heights became their launching pad because of a connection to a staff person.
In July, caterpillars were given to Crest View residents, along with supplies, like milkweed. Every few days, the young people returned to freshen the cages and visit.
"Our vision is to bring joy to the residents. A little piece of nature to brighten their day," Philips said. "Our focus is on getting to know residents. We chat about their experiences with butterflies."
In between visits, the residents kept a close eye on the caterpillars. Together, the volunteers and the seniors moved the chrysalis to a large cage. On Aug. 4, they gathered in the parking lot of Crest View Lutheran Care Center, 4444 Reservoir Blvd., to release the butterflies.
"Surrogate Mother"
Betty, 92-years-old and a member of Crest View Senior Communities for little over a year, was raised in southwest Minnesota farm country, but she had never witnessed the stages of life for a butterfly before this project.
In July, the volunteers brought her two caterpillars in a container.
"I was very curious to see what would happen," said Betty, who called herself a surrogate mother.
"They went from being so tiny, about a half an inch, and within a couple days they grew into great big caterpillars. They ate a lot of milkweed. They just chomped at that stuff!"
She kept a watchful eye over the caterpillars and cocoons for several weeks. When it came time to release the butterflies, Betty had mixed emotions.
"It was wonderful, but hard to see them go," Betty said. "I'm wondering what's going to happen to them. Some of them were reluctant to go out of the containers. Most were happy to fly out and go way up in the air."
Poised for Growth
Philips has graduated from the U of M. Paget and Sakizadeh are still in school. Philips would like to see the Caterpillar Project grow next year. Philips has a goal of attaining nonprofit status. The volunteers put in their own money to cover some startup costs and received donations, like milkweed seeds from American Meadows and Save Our Pollinators, seed mix from Nature's Seed, biodegradable seed starting pots from CowPots, soil from Gerten's, compostable deli containers for cages from World Centric, cage supplies from Uline, and project t-shirts from Big Frog Customer T Shirts.
Crest View Senior Communities CEO Shirley Barnes hopes they'll come back.
"This has been a wonderful, inter-generational experience," Barnes said. "There's something magical about butterflies. We're so grateful to Kinsey, Thomas and Jason for their generosity of time, talent and heart."
Crest View Senior Communities is an Equal Opportunity Employer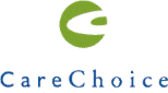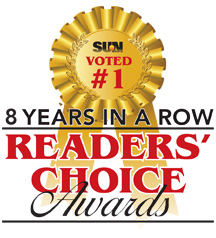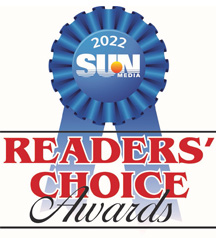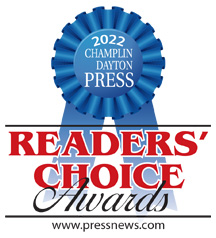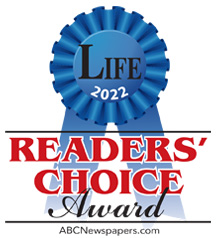 Contact Information
Columbia Heights Campus
Phone: 763-782-1601
Address: 4444 Reservoir Blvd NE, Columbia Heights, MN 55421
Blaine Campus
Phone: 763-762-8430
Address:
12016 Ulysses St. NE Blaine MN 55434